Do you want to cut down on the time and manpower required to evaluate air heater performance, determine air in leakage or evaluate the flue gas constituents at a location in your boiler?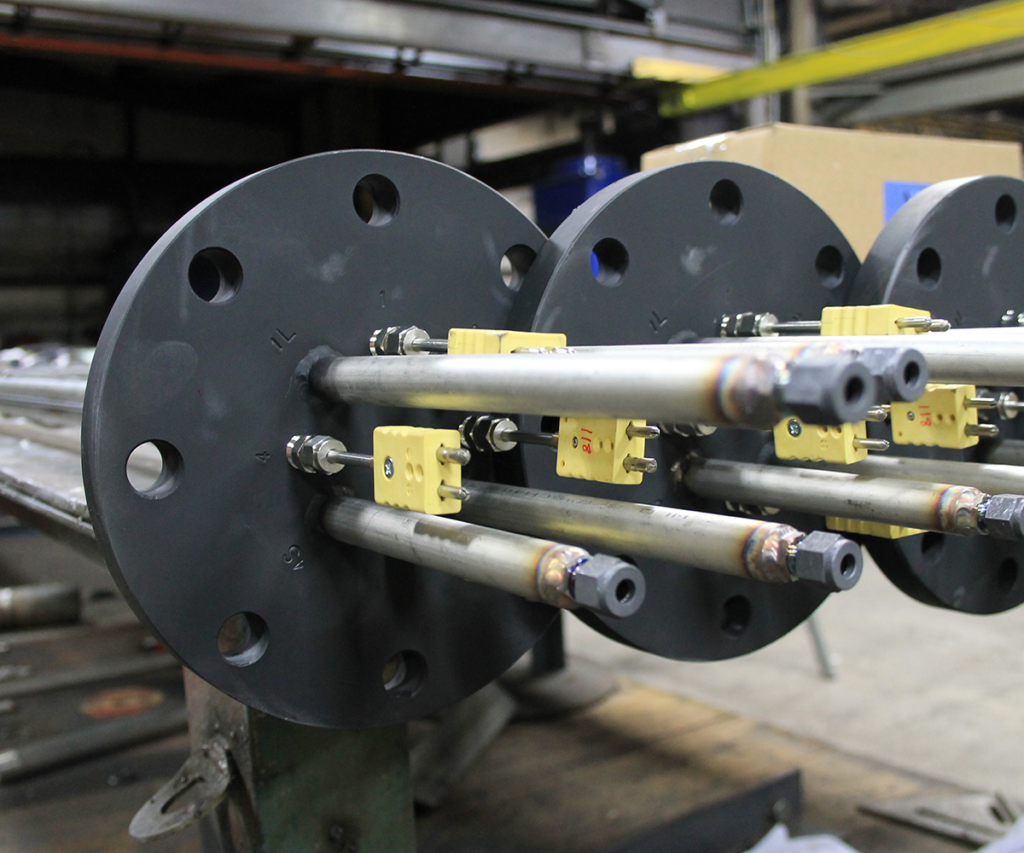 STORM multi-point probes are a safe and reliable way to test the boiler exit, air heater inlet, outlet or any location downstream of the economizer. STORM multi-point probes are durable and reliable; fabricated from 304 stainless steel pipe and stainless steel sheathed thermocouples. Custom fabricated for number of points and lengths desired. Each probe consists of gas sampling tubes and thermocouples at various depths such that a representative test grid can be achieved.
Primary Uses:
Boiler tuning
Air heater performance testing
Flue gas and combustion air temperature mapping
Why Utilize Multipoint Probes:
Safety; as personnel are not required to handle hot probes in order to perform the tests
Improves productivity and economics of testing; as it reduces manpower and time required to perform a test
Sealed connections to the duct, therefore more accurate and reliable test data can be achieved; as air is not pulled into the port allowing false O2 indications
Tubing can be routed to one location such that safety, accessibility, and productivity are improved
Can be used with Storm's SOAR system for automated flue gas sampling of up to 96 points.