STORM® offers complete laboratory services of flyash analysis and determines the areas of improvement.
Flyash Unburned Carbon Analysis
Flyash Sieve/LOI 3 Part Analysis
Coal Fineness Analysis
STORM® can provide a complete package of testing analysis for weekly or monthly monitoring. By providing regular monitoring services, results are achieved in performance and reliability of the boiler.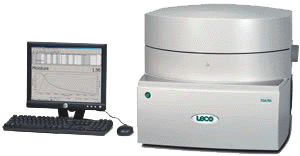 Benefits:
Weekly/Monthly Monitor and Reporting Service
Access to History Records Online
Engineer Staff Available to Answer Question
Timely and Fast Turn Around
We Provide Pickup Service for Local Plants within 100 miles
Affordable Price
Weekly/Monitoring Services
The TGA701 Thermogravimetric Analyzer is used to determine the composition of the flyash sample collected. The instrument consists of a computer and a multiple furnace that allows multiple samples to be analyzed simultaneously. Utilizing Leco's TGA 701 Thermogravimetric Analyzer, Storm Technologies performs flyash analysis and weekly or monthly monitoring services to evaluate combustion performance. Please contact us for more information on which monitoring plan best suits your company.
Flyash Unburned Carbon Analysis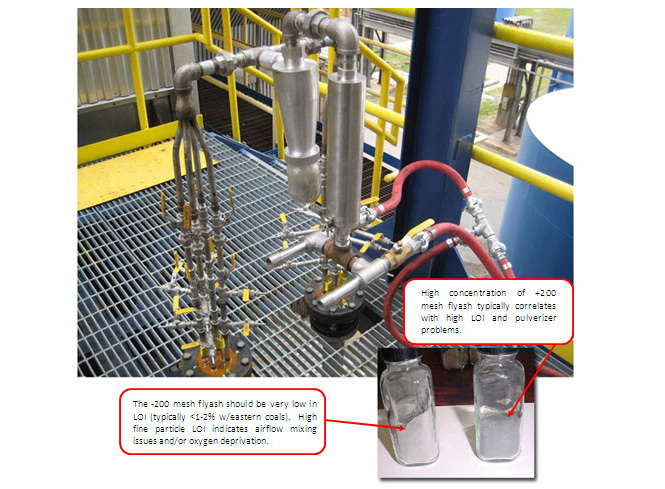 The amount of carbon left unburned can be monitored on a regular basis. A Flyash Sampler or Multipoint Emission Sampling System such as the one shown provides the means to draw ash samples from the flue gas for analysis.
3 Part Flyash Sieve/LOI Analysis
Monitoring composite ash samples, +200 mesh and -200 mesh unburned carbon in flyash, serves as a tremendous tool for monitoring weekly and/or monthly combustion performance. Regular monitoring is a big advantage in knowing how the boiler is performing when it comes to combustion optimization. Give us a call today and see how our lab service can be a benefit to your organization.