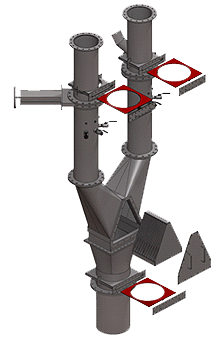 Fuel line balancing via square edge orifices is the first step in balancing fuel to individual burners. Air is the medium which carries fuel to the burners. Properly balanced fuel lines, by clean air balancing, benefits burner performance, fuel distribution, combustion, boiler efficiency and NOx reduction.
Balancing system resistance of fuel lines by the clean air method is the first phase of a comprehensive fuel and air balancing program. It is important to remember that a clean air balancing program is an important factor in optimizing pulverizer fuel and air balance and we have made it easier.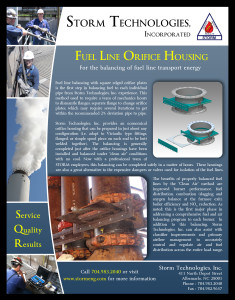 The STORM® designed orifice housing allows quick and easy installation changes for square edge orifices. The orifice plate easily slides in and out of the housing, making orifice changes very simple and safe.
Clean Air Balance with STORM® Orifice Housing