How do you determine the actual gas levels inside your boiler?
Our High Velocity Thermocouple (HVT) probes are capable of measuring the flue gas and temperature levels in furnaces with access ports as small as 1-3/4″. Each probe is fabricated from 304 and 316 Stainless Steel to resist corrosion.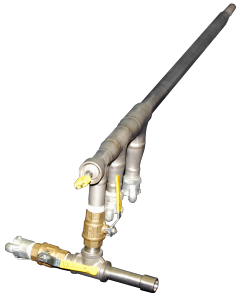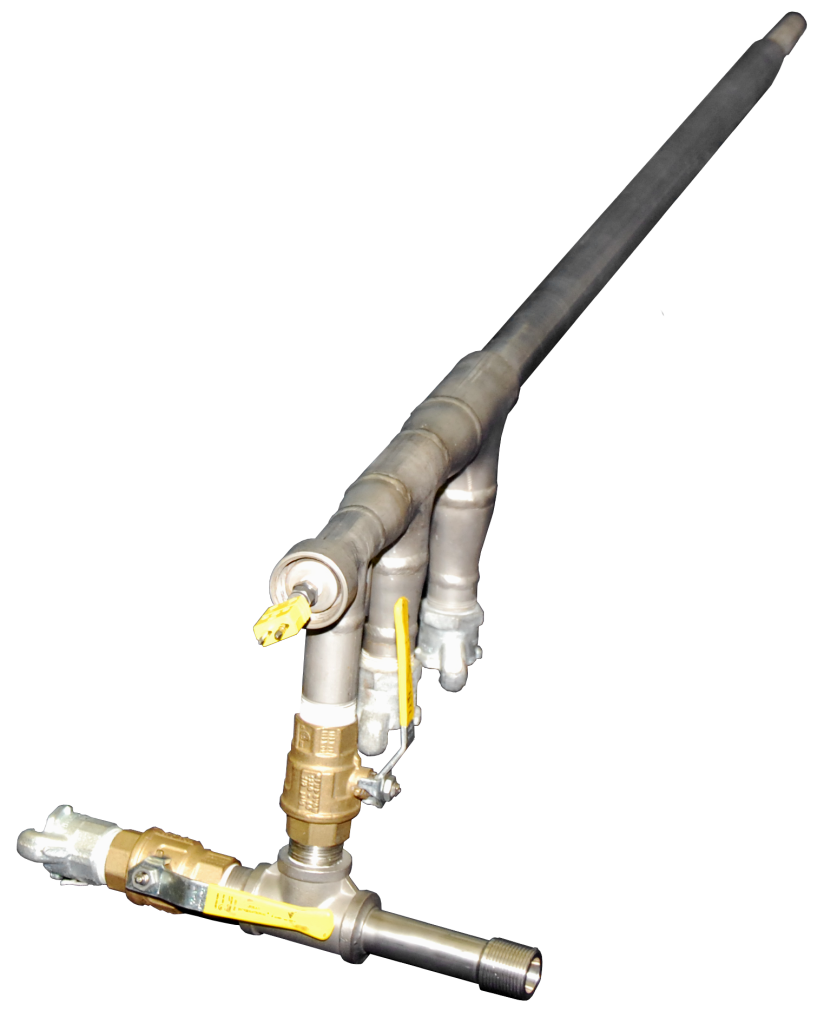 Probe Consists of:
"Chicago" Style Fittings for Air and Water
Aspirator
Radiation Shield
Support Clamp to use Pipe for Leverage
Type "K", 304 Stainless Sheathed Thermocouple
Ball Valves
Integrated Sampling Tube
Water-Cooled Stainless Steel Body A 304 Stainless Steel venturi-type aspirator draws air through the radiation shield and over a Type "K" thermocouple. A digital thermometer is used to display temperature from the thermocouple. Every probe is pressure tested by Storm personnel to ensure probes are leak-free.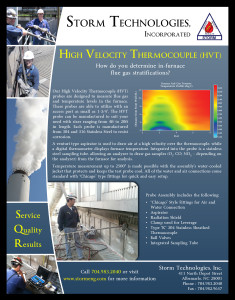 Our probes have a integrated sampling tube allowing for an analyzer to draw gas samples from the furnace for analysis (O2, CO, NOx – depending on the analyzer). A water-cooled jacket protects and cools the probe, while "Chicago" style fittings allow for fast and easy attachment of air and water to standard industrial connections.

High Velocity Thermocouple Kit Test Location