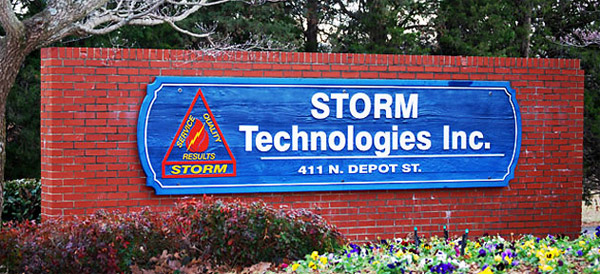 Storm Technologies, Inc. is a full service and results-oriented organization which provides boiler consulting services, performance testing services, general and comprehensive inspections, technical direction, pulverizer and burner performance replacement parts, airflow management systems, training seminars and in-house programs which can help your team work towards total boiler optimization.
Storm Technologies, Inc. specializes in large utility boiler performance optimization for coal fired power plants by utilizing engineered solutions. Our engineered solutions are practical and cost effective because of the constructive collaboration between our customers and the combined resources of our engineering, field services and fabrication departments.
Some of STORM®'s cost effective and engineered solutions include:
Specialized Testing Equipment
Airflow Measurement, Control and Improvements
Combustion & Boiler Performance Improvements
Outage Technical Direction
Heat Rate Programs
Mill Optimization
Environmental Performance Issues
Fuel Flexibility, Changes & Evaluations
Boiler Design Evaluations
Training
Fabrication & Machining
STORM®'s field services team provides qualified, professional technical personnel for consulting, testing, inspections and technical direction of combustion & performance improvements to large electric utility sized boilers. Storm Technologies, Inc. also designs and fabricates specialized boiler test equipment and combustion improvement components; including pulverized coal classifiers, total combustion optimization systems and airflow measurement & control elements.
Whatever the need is, we stand behind our motto which is Service, Quality and Results.
History
When Richard F. "Dick" Storm started out as a Results Engineer with Babcock and Wilcox (USA), he realized right away that the power industry was his niche. He held several positions over the next 30 years including a Senior Service Engineer with Riley Stoker Corp., Principal Engineer-start-up and testing at Carolina Power and Light (now Duke Energy), and department head of Technical Services at Flame Refractories, Inc.
In 1992, Dick decided to go into business for himself and founded Storm Technologies, Inc. Now after more than two decades, Dick has built a company from a small office out of his home to a multi-million dollar global company of engineers and combustion specialist(s). Dick remains active senior consultant within the company and the power industry and assists with presenting seminars and mentoring others in what he has learned over many decades of work in the industry.
Continuing with similar business practices, Danny Storm now heads up Storm Technologies, Inc. as the President and CEO. Danny has over 25 years of experience in the utility industry and has worked from a field service engineer from Flame Refractories with Dick to his current position at Storm Technologies. Storm Technologies is approaching its 25th year in business and we look forward to continuing as a professional team providing our customers with unsurpassed Service, Quality and Results.