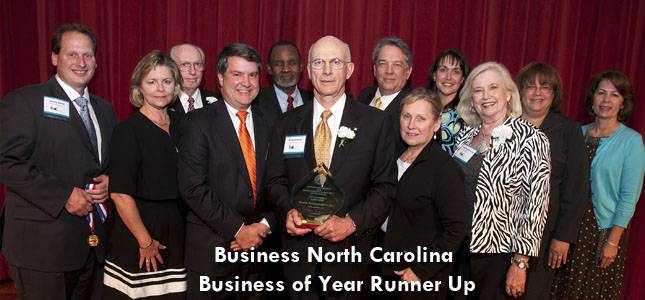 Storm Technologies, Inc is proud to be the recipient of many awards in the past several years. Most recently, STORM® has received its second Consecutive Gold Year Safety Award presented by the North Carolina Department of Labor.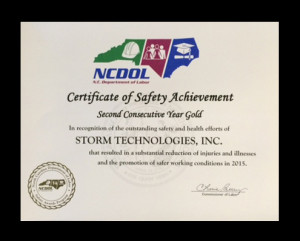 Dick Storm, Founder/Senior Consultant of Storm Technologies was named 2010 Business Person of the Year by the Stanly Community College (SCC) Phi Beta Lambda (PBL) chapter. Phi Beta Lambda is a national leadership organization for college students in business-related programs, and the award was presented by chapter members during a tour of the Albemarle facility.
Other awards Storm Technologies have been honored with includes the North Carolina Governor's Award for Excellence in Workforce Development and Business North Carolina Business of Year Runner Up and the Stanly County Chamber of Commerce's 2010 recipient of the Small Business of the Year.